Testimonials
Here are just a few of our many testimonials.
As an author, podcaster, blogger and millennial living in 2018, it is all too easy to become ungrounded. However, thanks to InnerSpace, it's even easier to STAY grounded. Having the grounded mat on my work-chair has made a huge difference to my productivity, health and overall well-being, all of which are interconnected. I'm able to stay rooted to my truth throughout the day and not lose touch with myself between emails, texts and everything else the Wifi connection throws at us. I don't always have time to go outside throughout the day, but the grounded mat brings the benefits to me. Thank you Deepak and Clint for delivering such an incredible product!
-Sahara Rose
Best-Selling author of The Idiots Guide to Ayurveda, Host of Highest Self Podcast, Certified Ayurvedic Practitioner
As a recent college graduate and newest member of the professional working world, I am no stranger to the negative effects associated with not getting a good night sleep. For years I have suffered from restless sleep, night sweats, back pain, and high levels of stress and anxiety. Not only was I not getting enough sleep, but also, the quality of sleep I experienced every night was insufficient.
Within a week of using the Grounding Sleep Mat, I noticed a significant difference.
I was sleeping soundly throughout the night and woke up feeling refreshed and alert. My level of daily stress and anxiety has also been reduced. As a result of being grounded, the inflammation in my lower back has decreased and the pain I had been experiencing for almost a year has subsided. I can now exercise, ride horses, and go for bike rides without suffering from crippling muscle tension.
After experiencing such positive results from the Grounding Sleep Mat, I decided to research grounding further and discovered more about the importance it holds. Grounding is a huge contributor to maintaining overall good health and wellness, and is essential for connecting the body to the electromagnetic frequencies of Earth, allowing people to receive its healing energies.
Thank you Deepak and InnerSpace for providing me with this life-changing product!
Julianne - Boston, MA.
"To say that grounding my body during meditation has been life changing is an understatement!
Physically touching ground energy during seated meditation has given my nervous system the healing it needed and has provided me with freedom from my depression and anxiety. I have developed a sense of focus and clarity of mind I didn't even know I was in need of. Making sure to prioritize my healing with grounding and meditation has improved my physical health as well as helped me to better nurture my relationships with my kids, family, friends, and colleagues. I'm no longer getting by, stressed about small things. Now I'm grounded, thriving, and enjoying riding the waves of my life!"
Ashlie - California
I had a wound on the top of that foot for several months that would not heal—nothing the dermatologist gave me was working.
I purchased a grounding mat and used it on my sofa. I was amazed when my foot began to get better within a week! The improved circulation allowed the swelling to subside and the wound to heal.
Impressed with what grounding did for my foot, I later purchased a bed mat. I assumed it would increase the circulation throughout my body—which it did. The swelling in my ankles disappeared. What I didn't realize was how my sleep would improve! For months I had been waking up hourly for no apparent reason. As soon as I began using the bed mat, I slept throughout the night. What a difference a good night's sleep makes!
Last year I invested in the zero-gravity grounding chair. This incline acts as a subtle traction, allowing my vertebrae to gently self-adjust. Whenever I have any lower back pain, just a short time in the chair provides relief. And with the added benefits of grounding, the benefits are multiplied!
Linda - San Diego, CA.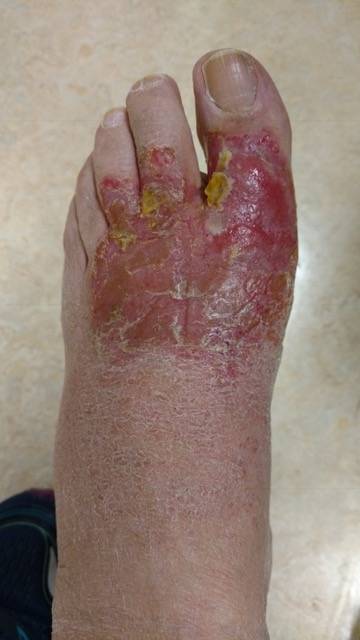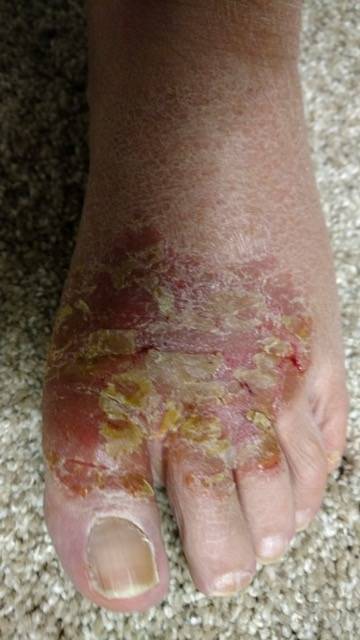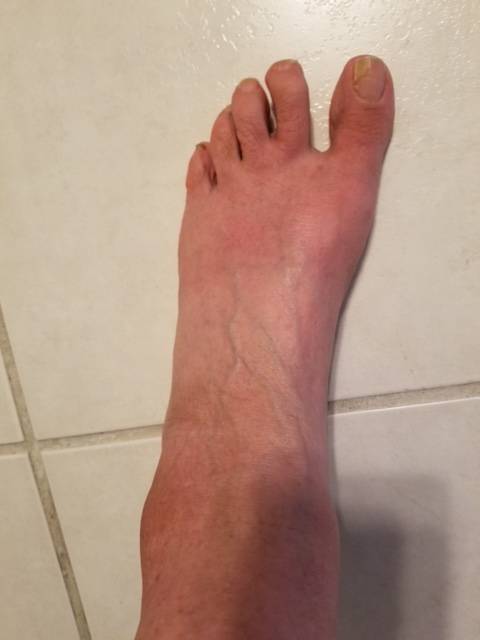 My journey with the Sleep Mat started 40 nights ago and I have been on a magic sleeping mat ride every night since!
To be quite honest, I was new to the idea of grounding and was skeptical at first. This past February, I was thrown from my horse and my collarbone was shattered and required two surgeries. After weaning myself from pain medications and sleeping pills, I turned to the Sleep Mat as a natural alternative. I was intrigued by the simple truth that the Earth might offer me answers. So, after fully embracing the idea that my body would benefit from Earth's free electrons, I purchased my Sleep Mat. The sleeping mat was easy to set up and goes directly under a top fitted sheet. On the very first night, my sleep was undisturbed, slumberous, peaceful and filled with deep REM dreams. I awoke refreshed. I awoke without the haze that the sleeping pills and pain medications had crippled me with for most of the day following my injury. My collarbone pain subsided and my range of motion improved dramatically. I started more exercise, started breathing deeper and most importantly felt daily anxieties melt away to allow me to focus more on my everyday tasks of life. Each day I feel a deep sense of calm after a good night's sleep. I finally feel human again! Thank you for the past 40 nights of a magic sleeping mat ride!
Terra - San Diego, CA.
---